SoapBoxx
December 6, 2017
PandoraBoxx.com got named one of the top 30 Drag Queen blogs!! Yaaaassss!! Thank you
Feedspot
!...
(Read More)
August 21, 2017
RuPaul's Drag Race fan-favorite Pandora Boxx returns to the stage in a brand new comedy cabaret...
(Read More)
May 18, 2017
The romper revolution has begun. Social media is all a flutter with the age old debate...
(Read More)
May 17, 2017
Thankfully The Golden Girls seem to be living on forever and I'm not complaining. Coming soon...
(Read More)
April 6, 2017
Pandora Boxx will appear in episode 2 of Guy Branum's new hilarious television show Talk Show...
(Read More)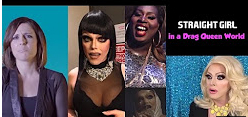 December 12, 2016
If you are a fan of The Pandora Boxx Show on UBNradio.com then you will love...
(Read More)