I can NOT wait for American Horror Story: Freak Show to start!  Can it be October already??  And how about this brand new preview?  EVERYTHING!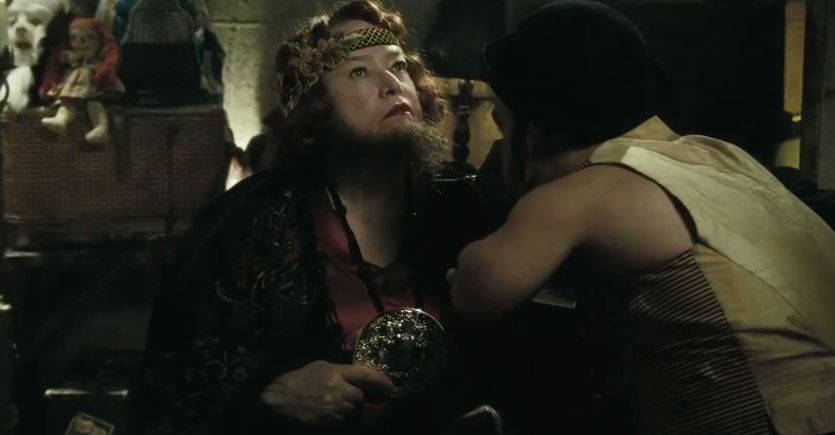 Yes, yes, yes for Kathy Bates as the Bearded Lady!
C'mon three tittied Angela Bassett!
I'm not complaining about get double the Sarah Paulson!
This dress is EVERYTHING!!!  Yes, yes, yes Ms. Lange!
Oh and he's the freakiest one of the batch and yes, it's because clowns scare the shit out of me.