We have all tried meeting someone special online, at one point or another, whether it be Tinder, Grindr, or Match.com…Craig's List if your adventurous, or Myspace if you're late. Pun intended.
I myself tried OkCupid. Because it's free. I went on a few dates then gave up, but forgot to take down my profile. Soon after I got an an email from OkCupid saying "Congratulations. You are one of our more attractive members, so we are upgrading your profile visibility, but don't let it go to your head." Oh ok, cupid. Even the site itself is a douche bag.
Yet nothing beats these epic online dating fails. Prepare to feel a lot better about yourself after reading these failed attempts at…courtship. Chivalry may not be completely dead, but it just may have herpes.
The only way I would be ok with any of these pick up lines would be if this epic man bun sporting Adonis sent them to me. I just may drink whatever is in that cup, too.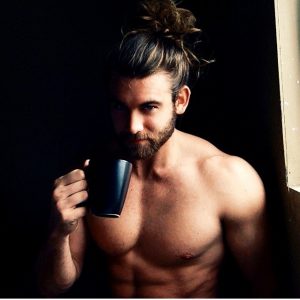 Sam
www.instagram.com/thesamanthahale