On today's episode of Wendy Williams, AHS 1984 actress Leslie Grossman gave Pandora Boxx a big shout out for her Margaret Booth look, the character Leslie plays on the show.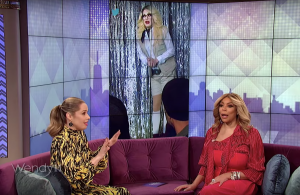 "And then, you know, you're gonna have Pandora Boxx, from RuPaul's Drag Race, did Margaret. And that, I died. When the drag queens do you, you've done it."
Watch the clip here:
The queen and the actress had a fabulous previous exchange on Twitter when Pandora revealed her Margaret inspired look.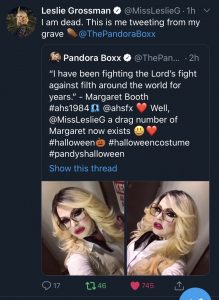 Hopefully we see the two unite on stage in West Hollywood soon!