Pandora Boxx will be featured in the upcoming queer horror film MEAT the Movie.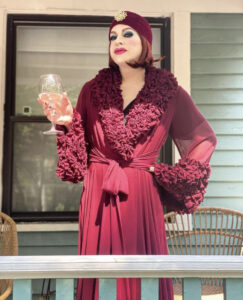 From Instinct Magazine:
It was recently announced that RuPaul's Drag Race icon and comedian Pandora Boxx has joined the cast of trippy slasher flick MEAT, which is currently seeking funds via Indiegogo to complete production. This acting adventure is not Boxx's first rodeo with the horror genre. She previously wrote The Lipstick Massacre and starred in Psycho: The Musical Parody.
After a night of drugs and debauchery results in the fatal overdose of an underage gay man, an innocent bystander is left to take the blame.