Halloween is just around the corner and who doesn't want to feel a little sexy??  These days EVERY character has some kind of sexy costume but here's a few ideas that are thinking outside the box 😉
Sexy Great Pumpkin.
I bet Charlie Brown never thought pumpkins could be so sexy.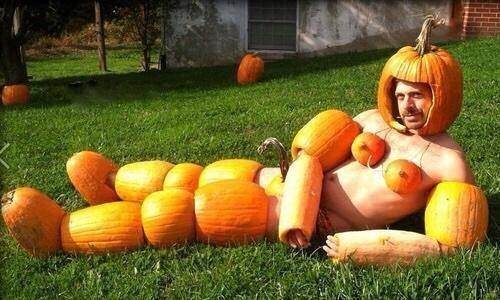 Sexy Corn on the Cob
I've often thought my corn was teasing me.
Sexy Smurfs
Isn't this the stuff dreams are made of?  Or night terrors.
Sexy Apple
Mmmmmmmmm.
Sexy Wiener
I mean if this doesn't get you all the menz that night, I don't know what will.
Sexy Sponge Bob
Stop looking at my tits.
Sexy Jewverine
Oy vey, I'm feeling all verklempt Professor X.
Sexy Osama
I mean this one just screams, "I'm getting some tonight!"
Sexy Spiderman
Dad certainly gets an A for effort.
Sexy Cousin It
Creepy and kooky! I'm just Gaga over this look.
Sexy Maxi Pad Ninja Menses Warrior
This is Gaga's best look ever.