The romper revolution has begun. Social media is all a flutter with the age old debate of male rompers. Though you may think a male romper is a new idea, it's not. They just went into hiding with velvet pants and sweaters with built in belts.
But now thanks to a hot new Kickstarter campaign for the RompHim, the male romper is fitting to take the world by storm. Currently the RompHim's campaign has far surpassed its initial goal of $10,000 by over $200,000! The romper thirst is real, people!
The RompHim will come in fashion-forward shades like chambray and paint splatter, and it will retail for $119. The description also promises it will "turn heads and break hearts," which seems at least partially accurate.
There is, of course, some resistance to the male romper probably in part to the fact that men's fashions rarely change. It's usually quite dull. Also, some "men" feel their masculinity if they dare do anything a little fashion risqué. Oh the humanity!
I mean just look at these guys and how happy they look in their rompers!
Ok to be fair they are being moody male models. I mean THIS romper party looks fun-ish!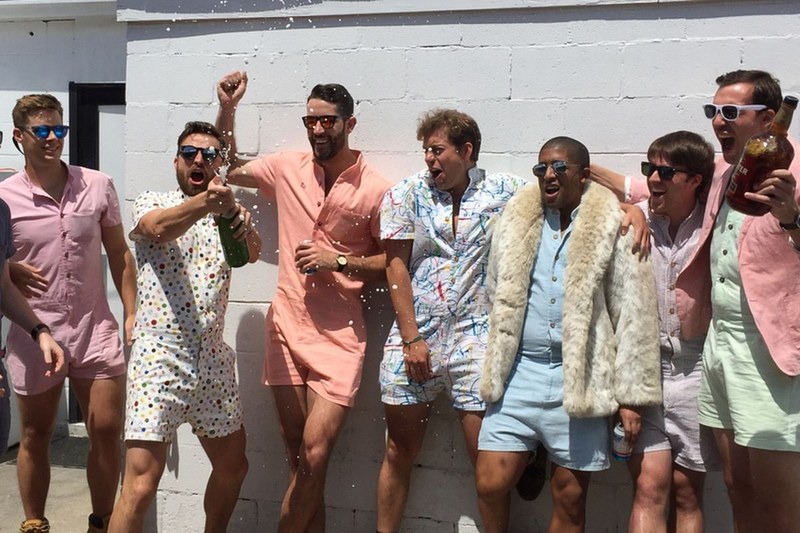 I say if you want to wear a effin' romper then wear the romper! Go for it! Have fun with what you are wearing. Romp it up! Just remember: