Michonne might be my favorite Barbie doll, eva! Ok, so it's not an official Barbie but it should be.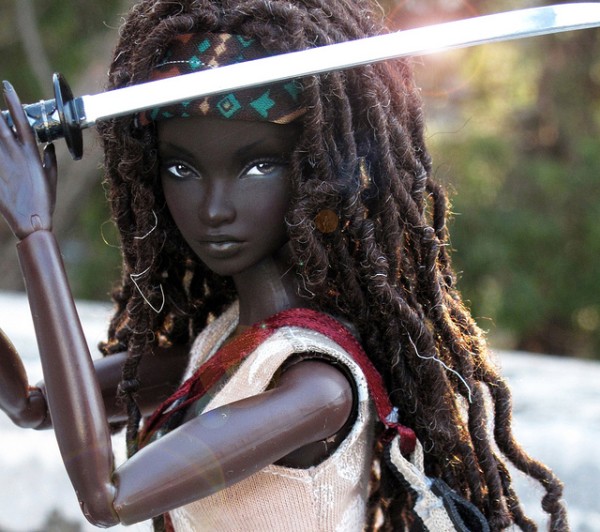 Artist Peewee Parker is bloody brilliant.
I'm a huge fan of The Walking Dead and Michonne is definitely one of my favorite characters. Now where's Carol and Maggie so we can have the Charlie's Angels of the Dead?
Don't forget to stop by Boxxed Goods to pick up some Pandora Boxx Goodies that are on sale now!