Personality?  Well I don't know about that but according to this GIF making the rounds his smiling meat puppet is thicker than my arm.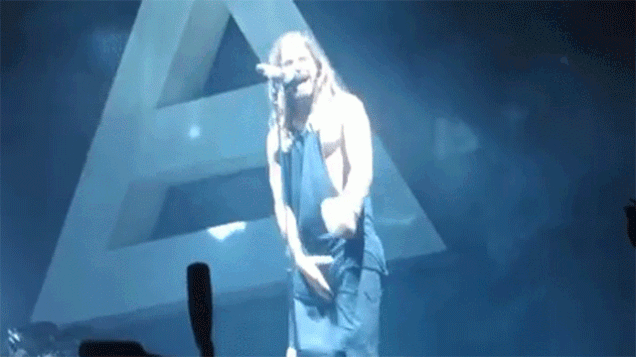 Alexis Arquette did say to Jackie Beat in a Frontiers magazine interview (via the WOW Report): "I had sex with Jared Leto back when I was presenting as a male. And, yes, it's not only massive; it's like a Praetorian Guard's helmet."
I'm doing my mouth stretching exercises right now and I'll probably need extra lube.  Just in case.  Jared, call me: 1-800-HOT-BOXX.