I guess the title of the post says it all, right?  I'll full admit that I like looking at hot menz.  In my perusing of the interwebs we weave, I come across really hot guys au naturel in not so conventional poses.  So I figured I'd start sharing them with you.
So here's a few Hot Guys In The Buff Doing Random Things:
"I don't have an iPhone but I carry pics of my junk in my wallet to hand around."
"It's was really cold in here, so I put on big socks."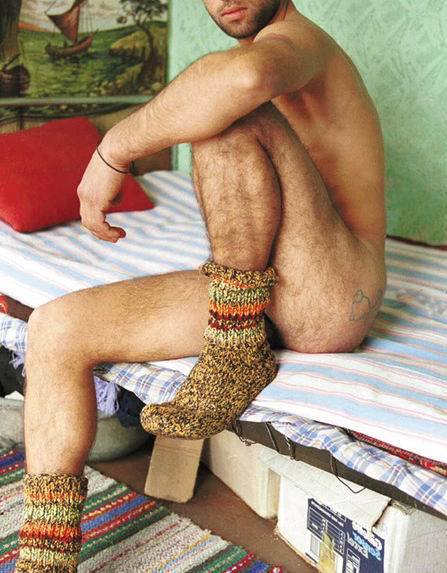 Is that a mangina or are you just unhappy to see me?
"They said to bring something to the picnic."