You know if Big Brother in the US (is it still even on?) had someone a gay and hot as Kenny Brain on the show it would become my must see TV. Of course, naked photos have surfaced of him and I'm not complaining. Gasp and swoon I just caught the vapors!
This is just a gratuitous post to show my love for the sexpot that is Canada's Big Brother contestant Kenny Brain. Yes, please! And you're welcome.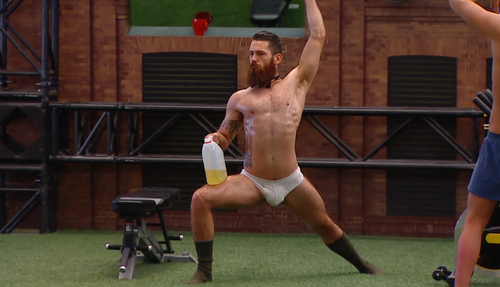 Now these are the NSFW or lesbian photos, look away now.
.
.
.
.
.
.
.
It makes me giggle when guy's slap their man meat down on a counter top. Cut fresh today!