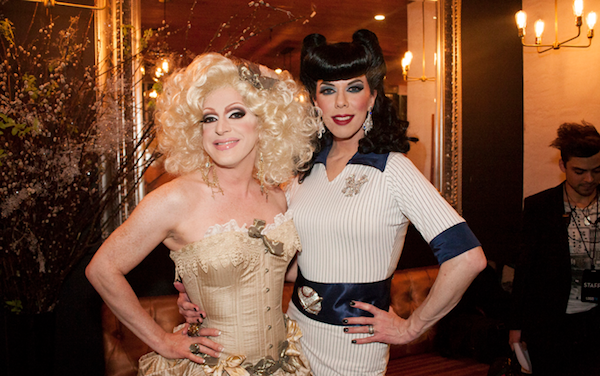 (Above, Pandora Boxx and Kelly Mantle.  Photo: Santiago Felipe)
Pandora jumped off a boat and flew to NYC (literally, bitch) to be at the premiere party of RuPaul's Drag Race Season 6.  Check out Pandora's interviews with all the new "ladies" of the Drag Race family.
My fabulous ensemble was designed by Dallas Coulter Designs, of course.