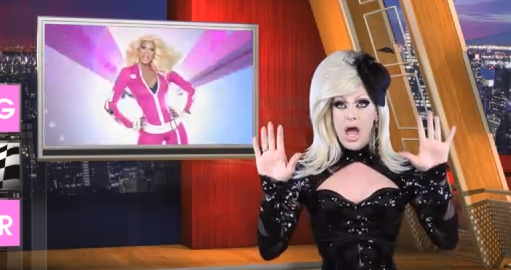 I'm baaaack!  It's a brand new season of RuPaul's Drag Race and that means a new season of my recap show Drag Center on LogoTV.com!  
The mother of all twists is that this year, there's two openings!  For me that's a fun Friday night.  But I digress, yes there two premieres with the girls split into two groups of seven.  This week we are treated to Ben De La Creme, Kelly Mantle, Adore Delano, Laganja Estranga, April Carrion, Vivacious and Gia Gunn.   And what do I think of these new contestants?  Well you'll have to watch my video to find out.  (Sorry anyone outside the US, it's only viewable here because Logo only owns the US rights.  But tweet me your questions and I'll answer you my fabulous global fans! @ThePandoraBoxx)
 My fabulous gown is designed by the amazing Dallas Coulter Designs!
Don't forget to let me know your thoughts in the comments below!!